Must see
The art of vision and imagination by Herman Smorenburg
About
As a kid Herman Smorenburg (Alkmaar, 1958) became fascinated by the mysterious world of dreams and fantasies. At a young age he already felt the urge to capture these images with pencil or paint brush. His interest in the consciousness of humans in relationship to the subconscious part grew ever since. Both in his life and in his art the inner search after the origin and destiny of the human plays a permanent role.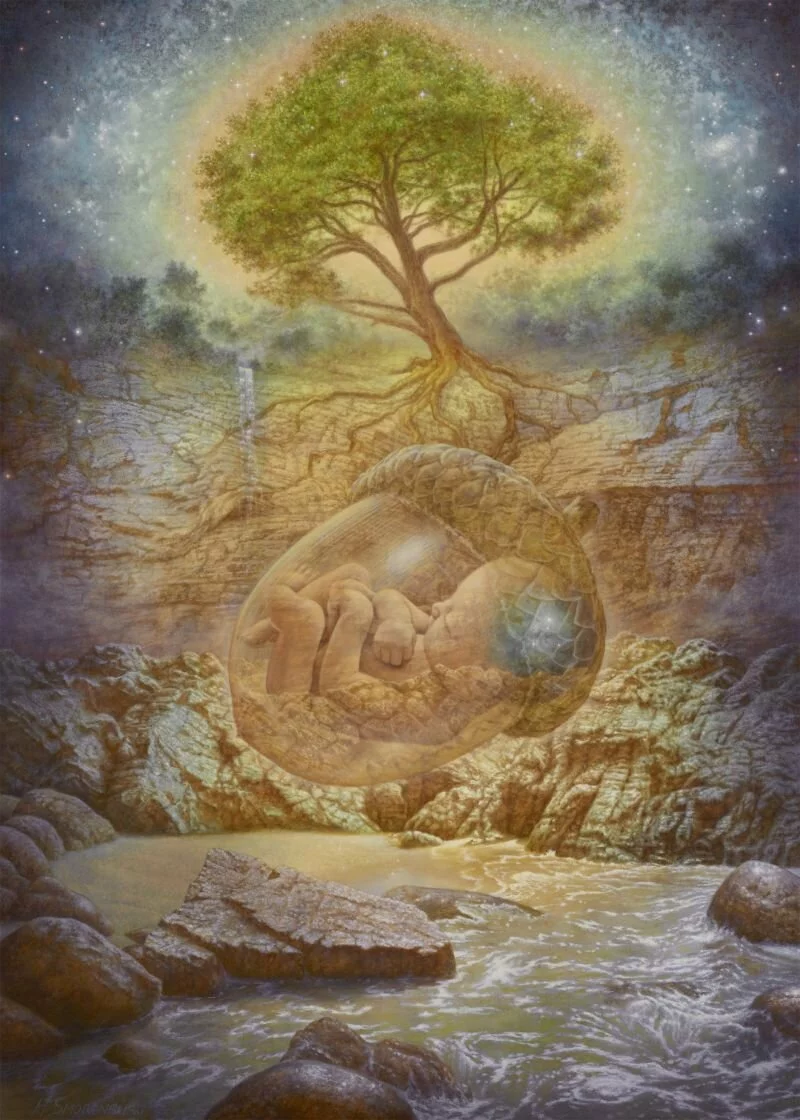 Inspiration
He got inspired by the great extravagance of surrealists and the secret fantasies of symbolists. For the young Smorenburg the visual impressions from the greed of nature were of great meaning to him. These factors set the tone for his personal dreamscapes which he would later form into monumental paintings.
Initially he studied in Amsterdam to become a teacher, but after he graduated he chose a different path. He went to Engeland where he resided in a monastery for a certain period of time, there he immersed himself into spirituality and the art of meditation. This became of lasting meaning in his art. Smorenburg explains: "A meditative life setting is more open to the influence of inspiration than a setting which determines any form of remembrance and self-examination. My paintings invite the spectator to undergo the psychic power with which the work hold."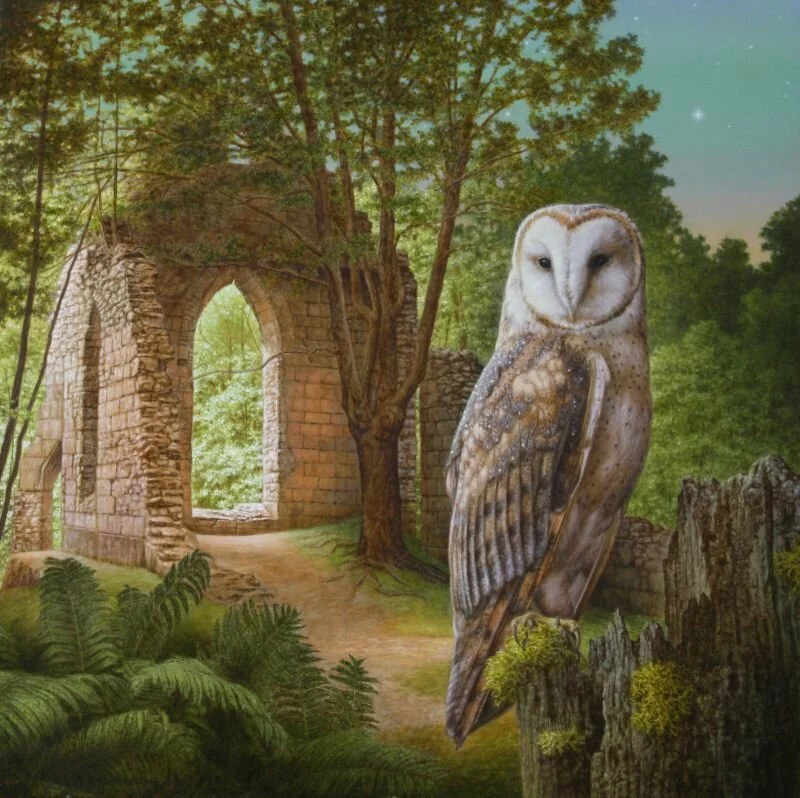 Process
Smorenburg starts of with a sketch which he creates with charcoal and pencil. This is a dynamic phase where he puts his emotions on paper whom he later wants to incorporate in the paining. Contrary to the roughness of the first drawing, the first phase of the actual painting looks already very detailed. He makes a detailed monochrome underlining, focusing entirely on the shape and composition. Then there are different transparent color layers, in which the further detailing can then be elaborated. This is a very time consuming process, because each layer needs to dry first before a new layer can be applied.
Shop
We are very excited to welcome this great artist to our independent artist category. We offer a great selection of Herman Smorenburgs work in our online shop.