Furniture
The gallery
Zwaanenburg & Visser Antiquairs
Address
Hoge Nieuwstraat 138 - 140
3311 AK Dordrecht
The Netherlands

Contact
T:
E:
W: www.restauratiekunst.nl

View gallery
The story
A wardrobe containing panels of a similar quality can be found in the Meldorfer Museum at Dithmarschen. This wardrobe was constructed for the governor Marcus Swyn for the "Swyn'schen Pesel".
The panels represent the following images:
Upper left: " unknown
Upper right:Abraham, watching the rich man in the underworld, with poor Lazarus on his lap.
Lower left:" The rich man and poor Lazarus facing the gate with evangelical figures
Lower right:" Laying out Jesus in the grave of Josef of Arimentea with figures belonging to that scene. From left to right: Josef of Arimentea, Maria of Magdala, Nicodemus, Mary the mother of Jesus.
Special to this expression is the security of the laying out of Jesus. Something seen in the protestant world after Luther. In the catholic iconography this scene is more elaborated, where a fully stretched Jesus is seen.
By Zwaanenburg & Visser Antiquairs
Specifications
| | |
| --- | --- |
| All Furniture: | Decorative Objects |
| Style: | Renaissance |
| Date of manufacture: | Ca. 1570 |
| Place of Origin: | Germany |
| Material: | Oak |
| Height: | 45 cm |
| Width: | 45 cm |
| Condition: | Very good |
interested?
More Furniture
View category
Ebonized Pedestal
 
By
Jan de Raad Art & Antiques
Pair of Empire brass Candlesticks
 
By
Jan de Raad Art & Antiques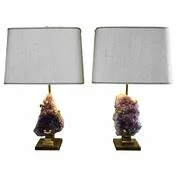 Pair of Lamps
Attributed to Willy Daro 
By
Jan de Raad Art & Antiques